Medical Billing Outsourcing at a Competitive Rate
Urology Billing
As you might probably be aware, the complexities involved with urology billing is so huge that getting reimbursements for your services can at times seem like a virtually impossible task. No matter how painstakingly you carry out your billing procedures, you are inevitably bound to bump into issues that might really start getting on your nerves. It is a fact that most urology practices leave 10-20 percent of healthcare reimbursements on the table due to inefficient process, lack of software and technology, poor collection focus, inadequate AR management techniques and poor management. This might be costing thousands and maybe millions to the annual net revenue generated nationwide.

Well, the question that would arise here is whether your practice falls in the above mentioned category. Do you think you are often underpaid for the services that you render? If you do, then maybe it's time you put some serious thought into outsourcing the billing procedures to a professional urology billing company.
Outsourcing to a Billing Company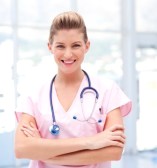 Medical insurance billing in today's world is a really tiring process. Outsourcing to a well-versed Urology billing company would be just the thing that you need in this highly complex and ever-changing healthcare industry. Whether it's Medicare that you are billing for a non-screening PSA or advanced prostate cancer immunotherapy, a good urology billing partner will assist you in getting paid faster, according to your contract. Moreover, several urology billing companies provide beneficial services like conducting coding seminars, which will teach you to document and dictate procedures and diagnoses in a most optimal and compliant manner.
Some of the key benefits and features of outsourcing to a professional urology billing company are that you can assure regular quality assurance checking systems, avail fast turnaround times, use of cutting edge technology, cost effectiveness and 24/7 Customer Service and Support. You can have customized billing procedures as per your requirements as well. Moreover, nothing can be compare to the complete satisfaction and peace of mind that you'd be getting to know that your administrative tasks are handled by experts in the field.
I guess that should all the help you need with the benefits of outsourcing urology billing for now. So if you are looking towards getting the best out of your practice, you need not think twice. Go ahead, sign up for a good urology billing partner and enjoy the benefits that it provides.