Medical Billing Outsourcing at a Competitive Rate
DME Billing Specialists
Our extensive insight into physician's billing requirements encompasses DME billing as well. We understand that getting ahead of your billing can be tedious and time consuming. That's why we offer our full service outsourced billing at a very competitive rate! We know that staying up to date on all coding is integral to your needs and that is why we have several certified and highly trained coders on staff. Not a single claim is ever submitted without our coder's stamp of approval.
Why is this so important?
Simply because getting it right the first time is the only way! The last words you want to hear are "Claim Denied"! Denied claims need to be analyzed and resubmitted and that means your payments will be delayed. At Medical-Billing.com we "scrub" each claim to be certain that we are submitting a claim that, based on the information you provide us, will not be denied. However, in the event of a denied claim we quickly get to the root of the problem and resubmit.
We understand the hassle of dealing with the insurance companies just to get paid for a service you've already provided and that is why outsourcing your supply billing is a great option. You simply need to provide us with the proper documentation for each claim and we take care of the rest!
From claim analysis and submission to patient/insurance follow up and detailed reporting you can count on, we are your complete billing solution. You can rest assured that your account is receiving special attention because we believe that communication is essential. When we are working for you, you will know the biller on your account by name and he/she will always be available to assist you with all your billing needs.
DME Billing Company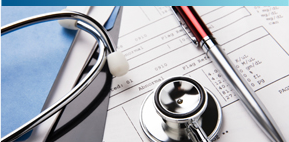 Medical-Billing.com doesn't just offer DME Billing, we offer one of the most competitive prices available, anywhere. We are extremely confident in what we offer, and our clients all vouch for us. Through expert service, a great track record, tons of experience, and an overall excellent understanding of the Durable Medical Equipment industry, we have become a leading Billing Company, specializing in small and large DME companies.
We currently work with clients all over the USA and employ over 150 expert, trained specialists who understand the industry. Let us do the background billing and allow you the time to work on your relationships with clients, expand your business, and save your attention for what really makes you money. With the extra cashflow that medical-billing.com can provide to your company, we are confident that you will join the thousands of satisfied customers that we help every day.