Radiology Billing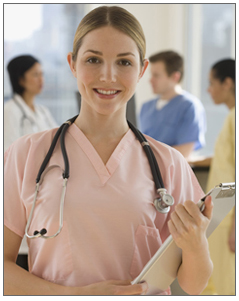 Radiology billing is indeed a challenge in today's world. As you might probably be aware, the financial strength of your practice depends directly on timely claim submissions and billing, and account reimbursements. The sheer exam volume and complexities of procedures and diagnosis codes involved are enough to make radiology billing a tiring experience for any radiology business professional. But reimbursement cuts, the ever-increasing billing and coding regulations, tougher compliance policies and market infringement by non-radiologists considerably weakens revenue.

Quite recently, these complexities involved with the radiology billing process along with the sudden increase of managed healthcare demand an even more sophisticated billing operation, resulting in a need for a team of professionals who can focus entirely on billing and claim processing along with monitoring the accounts receivable and making dedicated claim follow-ups for better and quicker reimbursements.

As I mentioned before, in today's world, when it comes to radiology billing, it is always better to outsource to an outside company. This decreases the chances of your claims getting rejected and at the same time, saves you time, which you can devote to providing efficient services to your patients. Moreover, the benefits of outsourcing to a radiology billing service provider are numerous
Benefits of Outsourcing Radiology billing
You will be able to avail a variety of benefits by outsourcing the radiology billing process to a third-party company, some of which are mentioned below.
• Significant reduction in the turnaround time through accurate and timely charge capture, paving way for quicker reimbursements
• Improvement in payment accuracy with appropriate posting of charges and payments
• Keeping track with the current and up-to-date statuses of your pending and submitted insurance claims
• Efficient accounts receivable workforce
Moreover, nothing can be compared to the complete peace of mind that you would gain knowing that your payer is monitoring system matches reimbursements to the negotiated fee schedules. So why not give the professionals the chance to provide you with financial peace of mind that you rightly deserve! I can assure you that with a good billing partner at your assistance, you will only be getting the highest quality of services.

No matter what, hiring a quality radiology billing specialist is crucial to your specialty. In fact, I think it probably would be one of the most important things you will ever do about the business aspect of your practice.