Hospitalist Billing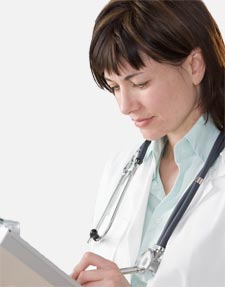 Are you having trouble keeping up with the ever changing healthcare and billing industry? Are frequent claim denials turning you off from your work life? Well, if you feel that your overhead costs are climbing faster than your revenue, outsourcing hospitalist billing services might be the answer that you are looking for.
Hospital billing service providers help you increase your collections by taking over your entire administrative tasks as their sole responsibility. They will help you design a complete revenue cycle process, customized to fit your hospitalist practice. Of course, this doesn't mean that you won't have control over your practice affairs. On the contrary, hospitalist billing companies provide various features that will help you retain good control and visibility, including a boundless and extensive access to all current practice financials.

Why choose to outsource hospitalist billing
There could be several hundreds of reasons why you should be outsourcing to a good hospitalist billing service provider.  The first and foremost being the complexities and changing trends in the healthcare billing industry. As you already know, it is quite difficult to carry out billing procedures yourself especially when you have a busy day at work.  Moreover, the complexities involved in coding and constant renovations in HIPAA and insurance carrier rules and regulations might really start to get annoying. Hospitalist billing companies take this burden off your shoulders and give you time to relax and more to spare. This is perhaps the greatest advantage of outsourcing to a billing service provider. By hiring a hospitalist billing specialist, you will have fewer daily tasks and concerns and more time to focus on widening your practice, and of course, more family time! Since they keep professionals for all the individual processes involved in billing, you'll have no reason to worry about the quality or performance of your forwarded claims.

One of the other reasons why you should be outsourcing to a hospitalist billing specialist is that it helps you collect cash in more efficient and quicker manner than your current billing system. By reducing your turnaround time in a significant way, you will be able to get hold of your money much quicker. Also with an efficient billing service provider at your assistance, you'll be able to convert your fixed costs into variable expenses.

For now, I guess this should be all the help you need with the benefits of outsourcing hospitalist billing. Thank you for your time and have a good day.