It is a known fact that the health care industry is growing with time. Due to the expansion of the heath care industry, most of the medical office workers are overloaded. Due to this situation, most of the doctors are in a situation, which requires them to get services of medical billing and coding professionals to work for them. The Doctors will be paid for their services only if the treatment details are correctly processed and given to the insurance provider. Since most of the medical billing and coding companies charge a fortune for their services, most doctors prefer to get services from professionals who do medical billing from their home.
So, there is much need for medical billers and coders who work from their home in the industry. Here we discuss some tips to help you start a home based coding or billing business.
Tips For Managing A Medical Billing and Coding Business From Home
Before you go on with starting a medical billing or coding business from your home, you need to be aware of the fact that it takes much concentration, discipline and attitude for managing a business from your home. Make sure that you have set specific hours for working and strictly follow them if you wish to be successful in the industry. Make sure that you have cleared all factors that might lead to distraction in work.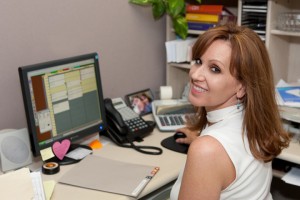 For managing medical billing from home, you need to have much patience as you will have to wear many hats at the same time. You will have to do medical billing and coding works, you will have to file the completed claims with the insurance provider and market yourself for getting more clients. However, it is recommended that you do not take more clients than you can handle or you will not be able to finish your job in time and cater to the needs of the customers. It will be an added advantage if you have some sort of training in medical billing, as it will help you in setting up the business.
Only go for your own home based medical billing business if you have good analytical and business management skills. You need to have a strong will to succeed in your medical billing from home venture. The best thing about starting your own business is that you need to do only the amount of work that you can do, and there is no work pressure at all.