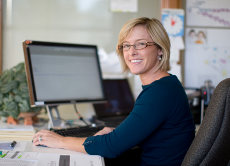 There are many jobs nowadays, which you can work from home. Many people prefer this because sometimes, they have a reason to stay at home, while still wanting to earn. Mostly, it is this way with women, who need to take care of toddlers at home.
Work-at-home jobs include lucrative ones like medical billing and coding, which we will be discussing here. There are a few things to know if you are interested in a medical accounting job.
The first is that this requires certified skills and training. That is what lets you process claims for doctors, dentists, or large clinics. Pass a qualifying exam, and you will meet the educational requirements for the field.
If you are looking for a setup that lets you process claims from home, you will have to be in business yourself, or arrange home employment with whoever you are working for. For medical billing and coding, the employer is a doctor, dentist, or other healthcare professional or clinic, that require billing services to be rendered.
People who work from home mostly have their own business and have probably started it after they got apt training. Do not expect any on-the-job training, and so, it is best if you learn what you can from online tutorials. There is an exam at the national level for aspiring medical billing specialists, and most companies require that you have passed it. Get experience by working the job too, so that when you are done with it, you know you can pull off work on your own.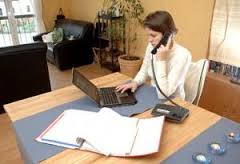 Call up some of the clinics in your neighborhood and ask them if they do their medical billing and coding in-house; if they do not outsource it, ask them whether they usually have a surplus, they would like to be processed. Tell them you are willing to render services from home. They can either let you be a contractor or hire you as a work-at-home employee.
Remember that the work-at-home element alone does not make the work easier; you also have to know what you are doing, and of course, do it properly to gain maximum profits. If you have decided, then find good certified education, so you will have more chances of being hired. The federal government offers grants for courses, both online and on-campus. Check out your prospects, and make a decision that conforms to your situation.