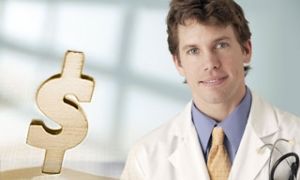 Even though medical billing and coding are often used together, they are two different streams in the health care sector. However, most of the people prefer to have medical billing and coding training together as they would thus have an increased percentile of getting a job. Since the health care industry is growing on a smooth scale, there is no need to worry about being knocked out of your job if you are a medical biller or coder.
While medical billing is a process of sending actual bills to the insurance companies, patients and Medicare for the services that have been provided to the customer (patient), medical coding is the process of assigning proper codes for each of the procedures and medications provided to the patient. The main function of a medical coder is to help the medical biller by making the billing process simple. Each of the medical procedures has different codes and they must be assigned carefully and accurately or the patient will not be able to get the full benefits. Make sure that you have used the appropriate ICD and CPT codes for use in billing.
There are many options for a person looking to take a medical billing and coding training course. One of the best ways that you can advocate is to join a training academy or college. There are many famous institutions that specialize in medical billing and coding training. However, make sure that you do get a certification at the end of the training program as there is actually no use in having undergone a training if you are not able to produce a certificate to show a potential employer.
The American Health Information Management Association (AHIMA) and the Commission on Accreditation for Health Informatics and Information Management Education (CAHIIM) are two major bodies that provide the certifications. It is better to study in one of the training centers that have programs that are accredited by these agencies. Since there might not be a chance for accredited programs to be present in every state, you can opt for distance education or online education. Both are two great options and are cheaper than actual training.
However, the problem associated with these studies is that you need to work harder to understand things. Since employers prefer to select people with a certification, make sure that you do have one to have a high edge when compared with your competitors.